7 tips for surviving summer travel with kids
Apr 23, 2023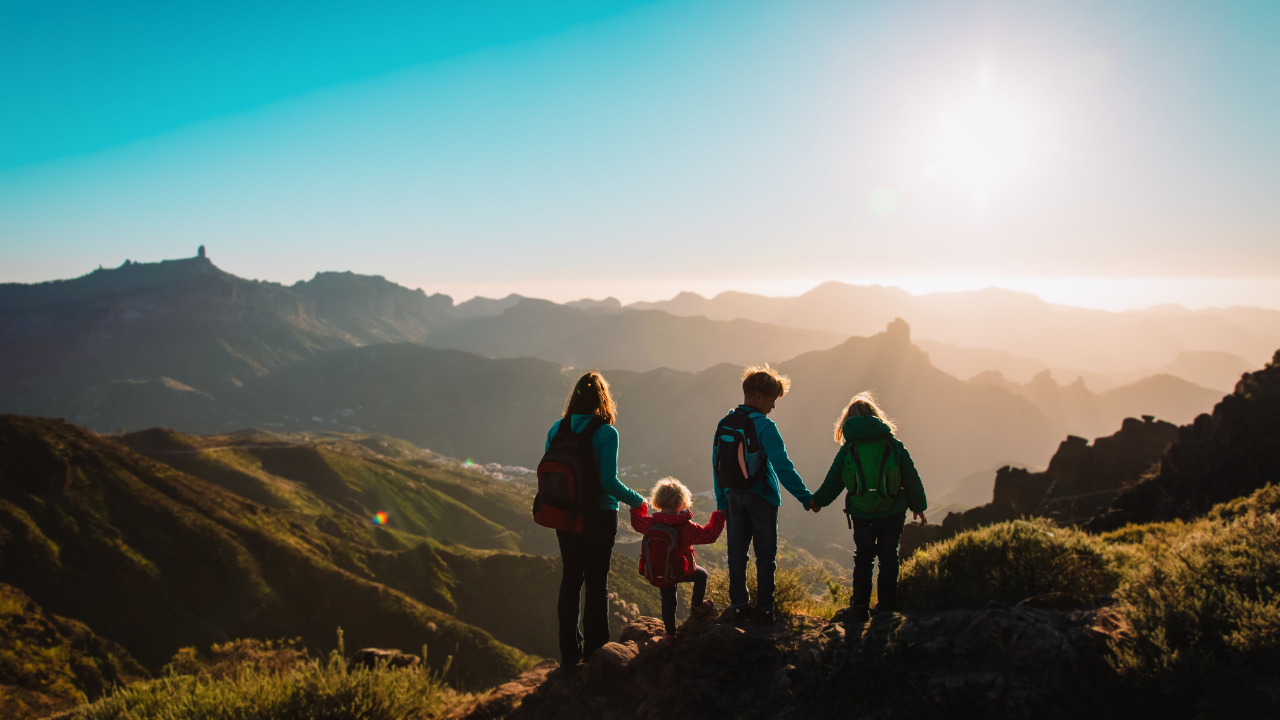 From travel writer Natalie Preddie
Summer is the busiest time to travel. Whether you're taking the whole brood on a long flight, heading to the slopes or looking forward to a city break, family travel requires a little extra planning. Here are a few tips to make things smoother.
Book early
Top of mind for many families looking to travel is staying within a budget. Prices tend to climb the closer you get to your ideal departure date, especially if you're looking to travel over national holidays or over March Break. Booking early—at least six months ahead—is a great way to save money, while securing the travel dates, times and location you want.
Travel light
From kids' toys, beach reads and favourite beauty items, families come with a lot of gear. While it's tempting to pack all of your family's creature comforts, try to resist. Not only could you get stuck paying extra baggage fees, but you'll also have to drag all that heavy cargo through the airport and then on to your accommodation. Call ahead to see what goodies are available at your destination (some places offer everything from toiletries and laundry services to book borrowing and cribs).
Avoid peak days
Many people choose Saturday to Saturday vacations, but if your schedule is flexible, consider leaving mid-week to save money on airfare. Plus, there tend to be fewer travellers during off-peak days, which can mean a more peaceful experience overall.
Pre-pay for parking
Avoid waiting to pay—and overpaying—for parking at the last minute at the airport terminal. Instead, research parking options and pay ahead of time. This way, you can take advantage of discounts and start your getaway with a little less stress.
Get travel insurance
OHIP no longer covers you and your family for any portion of out-of-country medical expenses. In case of unpredictable weather, lost baggage, missed connections, accidents or illness, travel insurance is an affordable and easy way to get coverage for the whole family. Bonus: travel insurance can cover alternative accommodations and be purchased at any point before your trip—even at the departure lounge.
Get the airline app
If you are flying, download the airline app at least a few days before you fly. Any flight changes (delays and cancellations) will come out on the app first, so you will be able to plan accordingly. If you haven't left the house or hotel yet, this saves you spending time at the airport.
BYOF (bring your own food)
Expect that lineups for restaurants and fast food will be long, especially at the airport and train station. Due to a lack of staff, not all food services will even be available. Avoid your family's "hangry" monsters by planning as though food isn't available.
Stay connected with news and updates!
Join our mailing list to receive the latest news and updates from our team.
Don't worry, your information will not be shared.
We hate SPAM. We will never sell your information, for any reason.